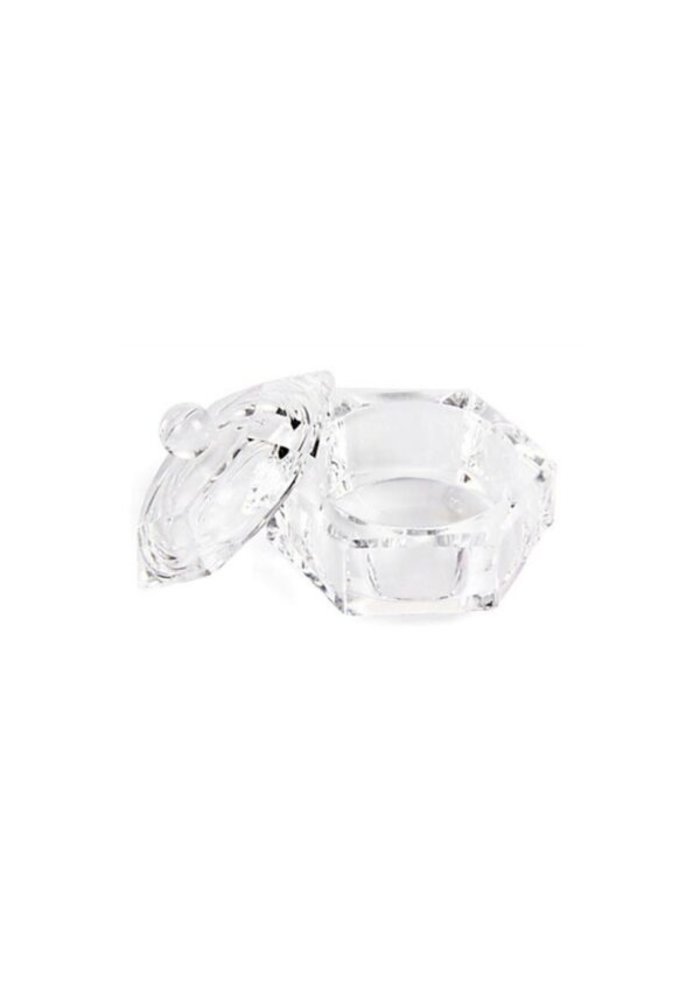 Princess Diamond Dappendish
0 reviews

Article code 19825000124
Princess Diamond Dappendish
Description
Princess Diamond Dappendish
The Princess Diamond Dappendish has been specially designed to make product application as easy as possible for nail technicians. The matching lid helps to reduce the odor of the acrylic liquid. Also, no dust, caused by the (electric) filing, the Princess Diamond Dappendish is secure and stable.
Features and benefits
- Easy access to the liquid
- Less odor in the salon
- No contamination of the liquid
- Stable
- Matching lid
- Glass
- Diamond look
Usage:
Use a pipette to dose the desired amount of acrylic liquid per treatment/service into the Princess Diamond Dappendish. Close lid when not using product.