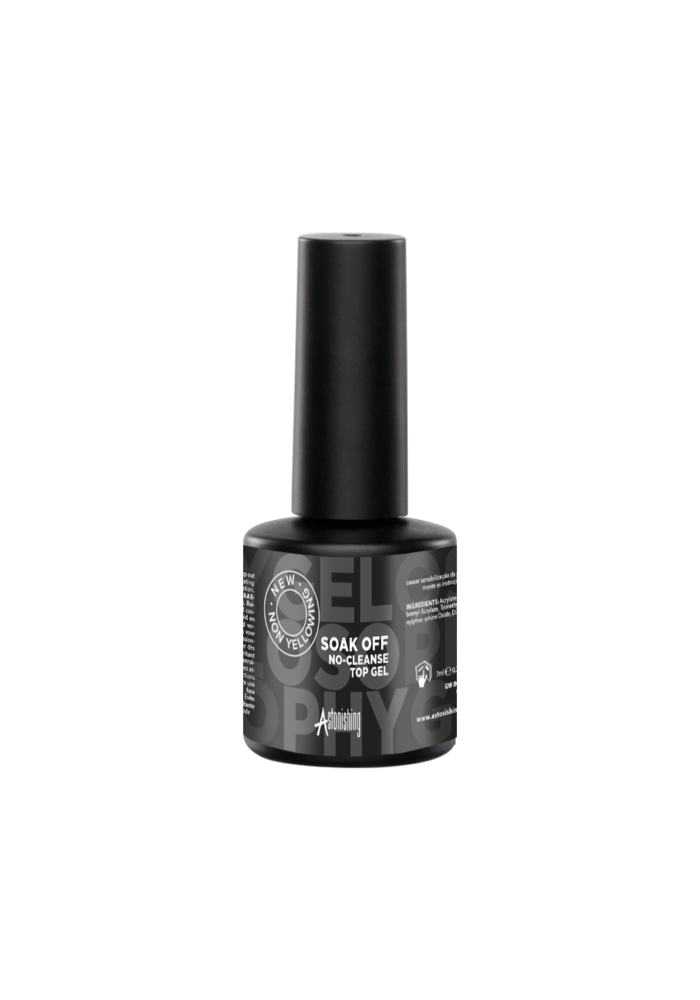 Gelosophy Soak Off No Clease Top Gel 7ml
0 reviews

Article code 20015001003
New Formula!
Description
Our Soak Off No-Cleanse Top Gel is now available with a new formula. This top from now on is Non-Yellowing without a blue glow and is HEMA-free! This Soak Off Top Gel seals both the Gelosophy manicure and nail enhancement service with a unparalleled shine.
Features & Benefits
Non Yellowing
No Blue Glow
Flexible Top Coat
Perfect viscosity
To use with acrylics, gels and Gelosophy
Keeps all colors in perfect color stability
Easy brush application
Highest quality brush that remains flexible without splitting for smooth application                 
Perfect grip brush handle for secure brush control
Perfect to seal your French Manicure application
Usage
Lightly roll the bottle between hands. Open the bottle from bottle and wipe one side of the brush on the neck of the bottle. Apply the gel over the entire surface of the gel polish and cure: LED: 1 min. / UV: 3 min.