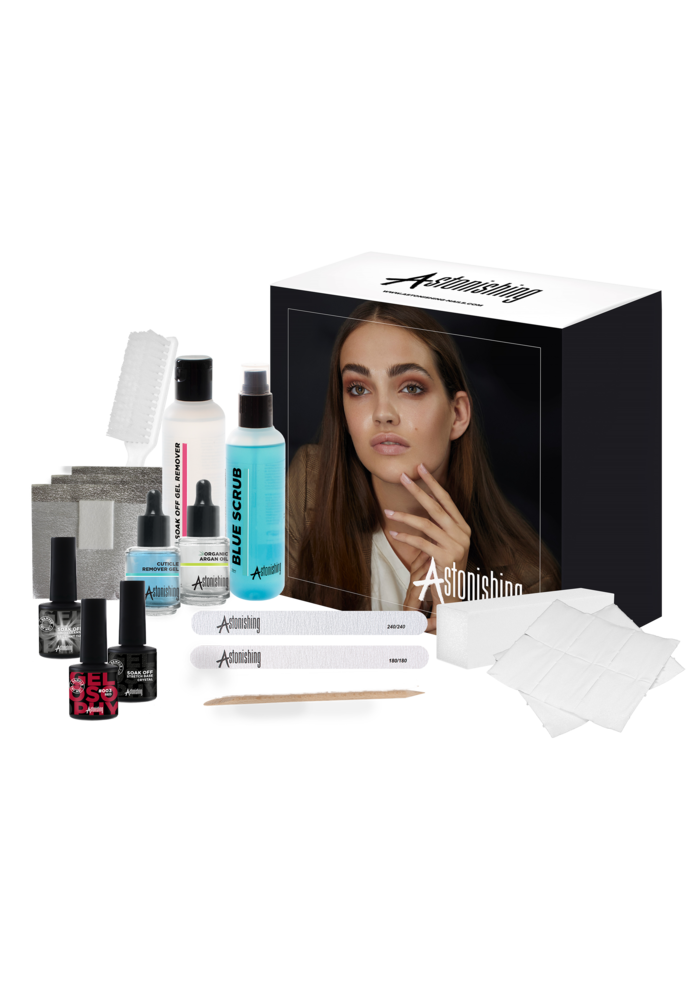 Gelosophy Start Up Kit
0 reviews

Article code 1210891054
Gelosophy Start Up Kit
Bevat: Blue Scrub 100ml, 180/180 Traditional Straight, 240/240 Traditional
Straight, White Block, Nail Wipes 20 pcs, Woodstick, Soak Off Stretch Base Crystal 7ml, Gelosophy #003 RED 7 ml, Soak Off No-Cleanse Brilliant Top 7ml, Org
Available in store:
Check availability
Description
Product Description
Gelosophy is a specially formulated soak off UV/LED nail polish with proprietary rights. Gelosophy is a non-solvent UV gel polish. It provides the nail professional a primary or add on service. Gelosophy comes with a primary color pallet of 120 and fashion oriented seasonal collections. Gelosophy, a non-solvent UV/LED that has the perfect viscosity for easy application in thin layers reducing any excess volume.
With the Gelosophy Start Up Kit you have everything in hand to create the most beautiful nails!

Features & Benefits Gelosophy
120 Colors
Pure Gel
Intensive colors
Great coverage
LED/UV
Soakable
Easy and thin application
Highest quality brush that remains flexible without splitting for smooth application
Grip brush handle for secure brush control

Usage
Lightly roll the bottle between hands. Apply Base Gel (the natural nail plate should be prepped prior to application.) and cure for 10 seconds in the Astonishing UV/LED gel lamp. Open the bottle from the color pallet (see color chart) and wipe one side of the brush on the neck of the bottle. Apply Gelesophy color over the entire surface of the natural nail or nail enhancement and cure for 30 seconds (a second coat is optional based on color choice). Apply No-Cleanse Top Gel for thirty seconds to finish.
Removal
Remove seal layer with 180/180 Traditional Straight. Apply Soak Off Gel Remover onto the Nail Foil and wrap the foil around the nail and finger. Let it soak for 20 minutes. Remover the Nail Foil and remove the soaked product with an Woodstick. Use the Organic Argan Oil to keep the hands and nails moisturized and hydrated.